International AR News letter Apr 2006

Get The Essential Expert or Beginner Adventure Racing Advice To Help You Enjoy Racing In The Shortest Possible Time.
17/4/2006 -- Issue 3
In This Issue:
2. Racing tips
================ FEATURE EDITORIAL =============
=================================================
Aroc Mountain Designs did not contest Adventure X race in March as they have already qualified for the AR world championships in Sweden which is one month before Raid final in Canada.
Sport2000 La Fumar from France and Saab Salomon from the UK had a close battle in the heat of Australian sun. Saab Salomon have changed their line up during the winter and the newcomers who are mountain runners did not get much chance running along the beaches, however a third place ahead of Sport 2000 La Fumar bodes well for the future. American/Australian Team Spyder took the lead on the second day and despite a hard push from New Zealand team Golite-Timberland won their first race.
The two leading teams are only planning to do the next stage in America, whereas both the 3rd and 4th teams are also racing in the French leg and will have the best chance to amass more points to qualify for the final in Canada.
The race could have been one by Golite-Timberland but they picked up a time penalty because they did not read the raid book which stated that each person should carry their own pack. This is an unusual rule as normally team mates will carry the weakest persons gear to help them get to the finish of a stage if they are tired.. I emphasise in my book The A-Z of Adventure Racing the importance of reading and understanding the rules.
The Next round of the race is held in Idaho in June.
The second race of the rival ARWorld Championship series the Bimache Extrem was held in Spain at the end of March and it certainly held up with its name. a number of teams were caught out with the weather and the race had to be shortened in order for the teams to reach the finish for the prize giving.
Scandinavian teams topped the leader board with Team Finland leading the way having overtaken Swedish Team Lungard Aventure during a night time bike ride Fjakllraven from Denmark coming in 3rd some 12 hours behind the leaders after getting lost. It seems once more there is a strong Finnish team to follow in the footsteps of Nokia, as Team Finland had lost hours by missing a checkpoint and they still managed to win by over 4 hours.
The final qualifying race for the ARWorld Championships is the Wilderness ARC which will be held in Scotland at the end of next month.
More News on this and other races in next issue
Mid April.
=================================================
2) Racing Tips
=================================================
This last weekend I was reporting on the Sabah Adventure Challenge. The results where quite close in the end and one team nearly lost out on a podium position due to the amount of time they spent in transition. It cannot be emphasized enough you need to be able change from one discipline to another in the fastest possible time.
Later in the race it was noticeable that teams were blindly following the team in front rather than following their planned course. At one stage 4 teams followed one another around an extra loop of 200 meters, to reach a Flying fox rope section. If the 4th team had followed the race instructions they could have reached the rope section ahead of the others and gained a valuable lead.
Further tips ad advice are available in my newly published A-Z of Adventure Racing
=================================================
=================================================
Monitoring your heart rate while exercising is a simple, very effective way
to maximize the time and energy you put into your workouts. By exercising at an intensity that is right for you, you're much more likely to achieve better results in less time. This tool calculates your very best heart rate range while exercising, specific to your age, gender, fitness level, and personal fitness goals. If you'd like to try our free Heart Rate Calculator, please Click Here
=================================================
=================================================
We would love to hear what you think of this issue of International AR Newsletter. And of course, if you have any suggestions for upcoming issues that you'd like to share with us, please send those, too! Just e-mail me at: Contact International Adventurers
=================================================
David is a Master Adventure Racer and manages and races, reports on races from around the world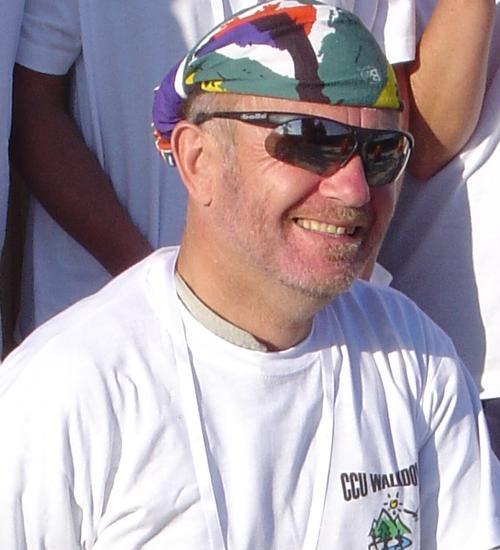 and has published an ebook A-Z of Adventure Racing.
How to have fun, keep fit and travel the world, whilst expedition adventure racing. It's not the winning it's the taking part and you can do it too.